WINCHESTER PHEASANT DESCRIPTION
SUPER-X® SUPER PHEASANT
•High-velocity •25 rounds/box
12 Ga. 2-3/4"
1-1/4 Oz. Shot
4 Shot Size
CALIBER 12 GA
CAPACITY 25
CONDITION New in Box
MANUFACTURER PART NUMBER A12P4
TYPE Shotgun Ammo
UPC 020892015937
WARNING Winchester pheasant ammo
Winchester pheasant ammo
You must be 18 or older to purchase shotgun or rifle ammunition and 21 or older to purchase handgun ammunition. All ammunition must be shipped Domestic Ground. Shipping not available for International residents. Residents in CA, DC, IL, MA, NY, CT, and NJ may have additional restrictions. Always make sure you use the correct ammunition for your firearms. Check your state and local laws for any other applicable firearms and ammunition regulations. Due to Department of Transportation regulations, we cannot accept returns on ammo. Please check local laws before ordering. View full restrictions here.
Winchester Super Pheasant is built for performance with long-range power, hard-hitting plated lead shot and a tight-patterning wad. Super Pheasant is an excellent choice for upland hunters on early to late season roosters.
You must be 21 years or older to order ammunition. Ammunition must ship UPS ground. Due to safety considerations and legal/regulatory reasons, Ammunition may not be returned. Please check local laws before ordering. By ordering this Ammunition, you certify you are of legal age and satisfy all federal, state and local legal/regulatory requirements to purchase this Ammunition.
Product Overview
Winchester Super-X Pheasant loads feature copper-plated, hard lead shot which delivers excellent knockdown power even at extended ranges. Made using precise manufacturing processes and high quality components, this ammunition has become the ammunition to rely and depend on for whatever your need.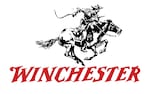 Made In United States of America