Winchester Large Pistol Primers #7 Box of 1000 (10 Trays of 100) These are non-corrosive, all weather primers deliver fast, dependable ignition under any shooting condition. Primers are constantly and rigorously tested for consistency and sensitivity at temperatures and conditions far beyond the range of normal usage. Winchester guarantees better sensitivity for more positive firing in all guns, carefully-controlled weights of primer mixtures, consistency in size and quality, precise measurements and tolerances for anvil heights and stability in extremes of temperatures and humidity.
Packaging is marked for Standard or Magnum pistol loads. Consult your reloading manual before reloading.
Winchester Small Pistol Primers 100-Pack In Stock
WINCHESTER LARGE PISTOL PRIMERS FOR SALE
WINCHESTER LARGE PISTOL PRIMERS IN STOCK
IMPORTANT PRODUCT AND SAFETY INFORMATION
You must be 18 or older to purchase Rifle or Shotgun Ammunition and 21 or older to purchase Handgun Ammunition. In ordering this product, you certify that you are of legal age and satisfy your jurisdiction's legal requirements to purchase this product.
For safety reasons, we do not accept returns on ammunition. Always make sure you use the correct ammunition for your specific firearm.
The sale or shipment of this product to residents of certain jurisdictions is prohibited. Check your local laws before ordering this product. Check your local laws for any other regulations.
We recommend the use of protective eyewear whenever using or near the use of this item.
Item will only be shipped using Ground Shipping to the contiguous 48 states only.
Quantity Information:
Box of 1000: 10 Sleeves of 100
Box of 5000: 5 boxes of 1000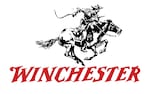 Made In United States of America
Smokeless Powder, Black Powder, Large Pistol Primers and Fuse's ship from our warehouse with other products. This ensures no more than one Shipping Charge and one HazMat Charge per order (unless you also order products that Ship Separately from Midway USA or our Suppliers). Each order is limited to no more than 25 pounds of Black Powder, and no more than 66 pounds each of Smokeless Powder, Primers, or Fuse. Smokeless Powder, Black Powder,  and Fuses are considered hazardous materials, incur HazMat Charges, and can only ship ground freight within the continental U.S. Due to safety considerations and legal/regulatory reasons, Smokeless Powder, Black Powder, Primers, and Fuses cannot be returned.
PRODUCT INFORMATION
| | |
| --- | --- |
| Quantity | |
| Primer Size | |
| Country of Origin | |